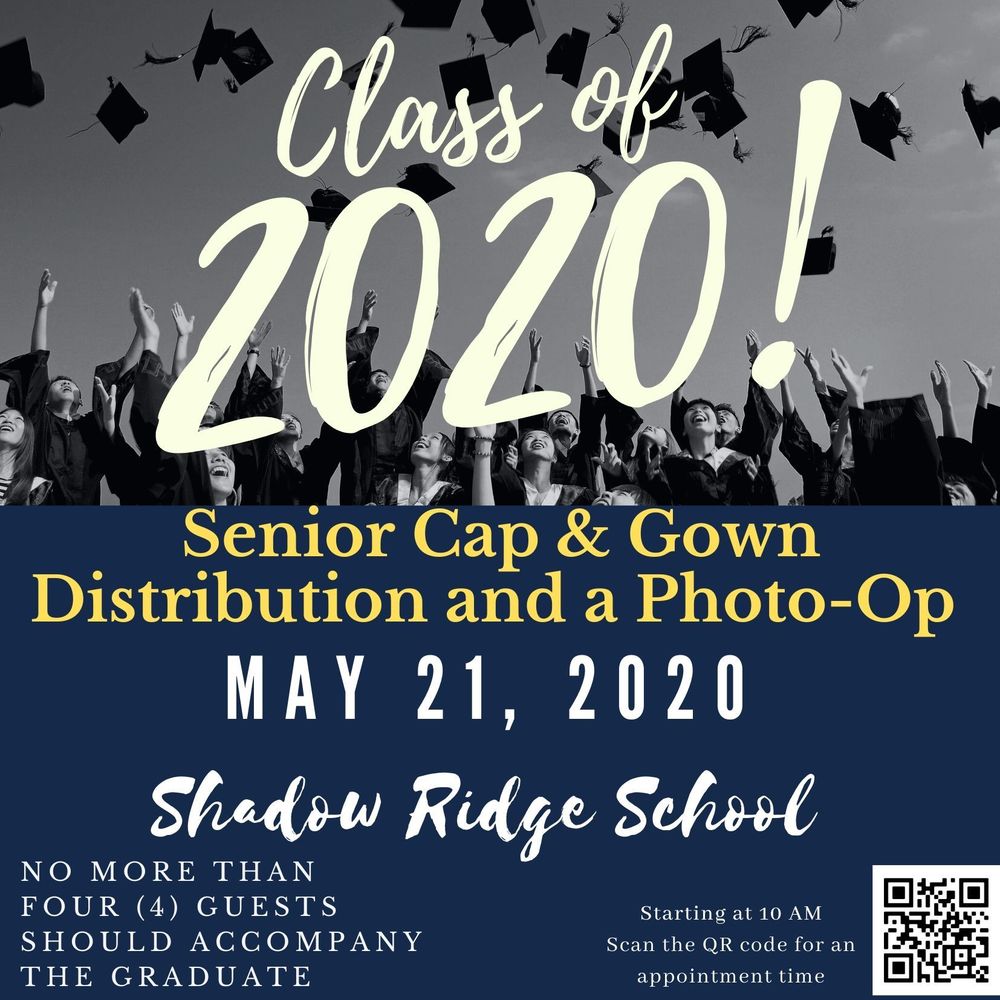 Cap & Gown Distribution and a Photo-Op
Olga Fisher
Monday, May 18, 2020
Hello Seniors,
Please fill out the 2-minute survey (who you would like to thank... etc.) so we can make your graduation more personal to you. https://bit.ly/2YMwqUA
Join us for the Senior Cap & Gown/Yard Sign Distribution and a Photo-Op Event!
During the distribution graduates will have an opportunity to wear their cap and gown and walk across the stage -- Each graduate has an appointment time (Click here for appointment time) to drive by pick-up their Cap & Gown package, senior yard sign, and have an opportunity to take a photo with the diploma cover.
During the drive-thru event, only the student is to get out of the car.
Adults may stand at their vehicle to take the photos.
The County of San Bernardino Public Health Department recommends the use of face coverings while in public. If you choose to wear a mask, you may remove it for the photo.
We miss you all terribly and looking forward to seeing you on Thursday!
-Shadow Ride Staff