Happy Tuesday SRS Sharks...Today is Pajama Day for Red Ribbon Week. Send your best selfie to us to be entered into today's contest!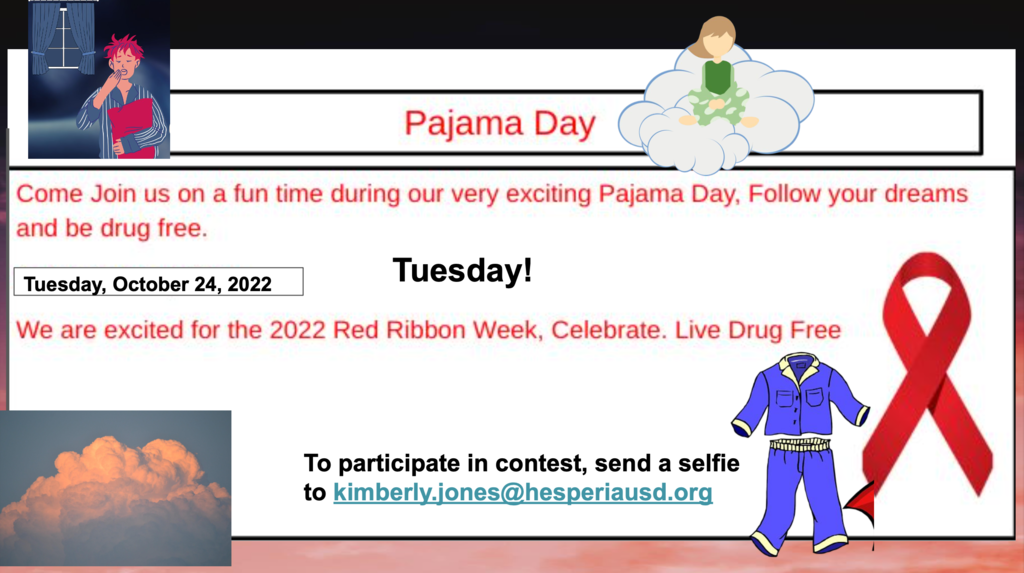 Have a great weekend Shark Families. Please join us for Red Ribbon/Spirit Week 10/24 - 10/31
https://bit.ly/3VPfIir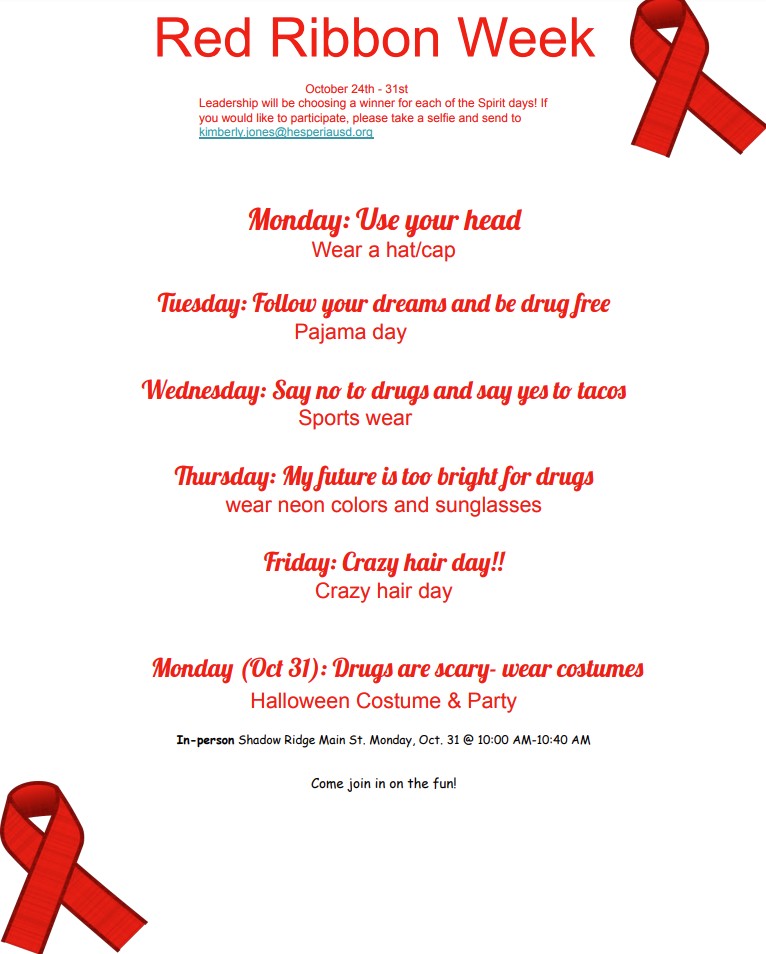 Attention seniors! This is a reminder that there is a Senior Workshop scheduled for Wed. 10/26 at 3pm here at the Shadow Ridge Main St location. Because it is now a graduation requirement to complete the FAFSA, it is very important you attend this event to get help with filling out the application as well as college applications. Food will be provided and there will be guest speakers. Please RSVP today if you have not done so already:
https://forms.gle/SGhWdA7gKKMknt6X9
. See you all there!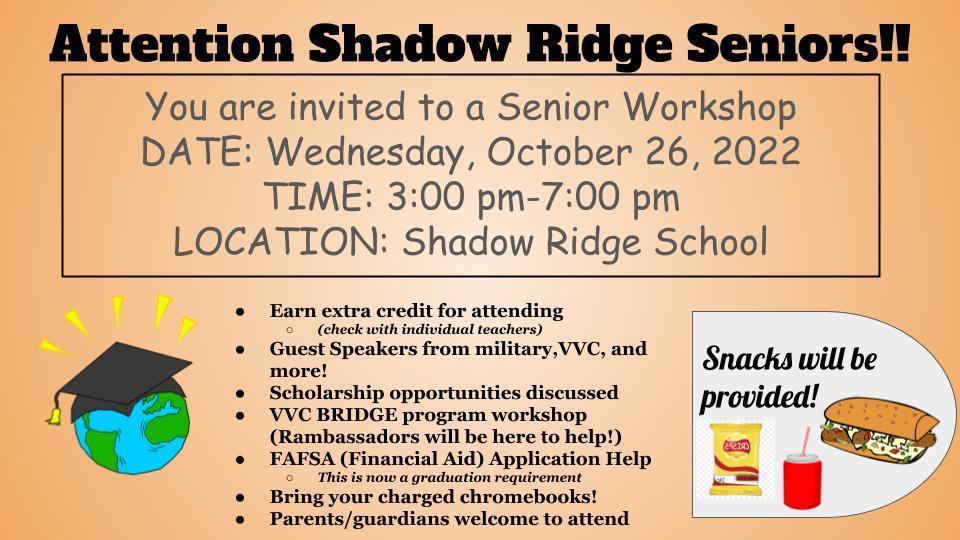 Brightly-colored fentanyl (referred to as rainbow fentanyl) has been identified as a new trend according to the United States (U.S.) Drug Enforcement Agency (DEA). Rainbow fentanyl can be found in many forms, including pills, powder, and blocks that can resemble sidewalk chalk or candy. Any pill (regardless of its color, shape, or size) that does not come from a health care provider or pharmacist can contain fentanyl and can be deadly. For more information you can visit the DEA website here:
https://www.dea.gov/press-releases/2022/08/30/dea-warns-brightly-colored-fentanyl-used-target-young-americans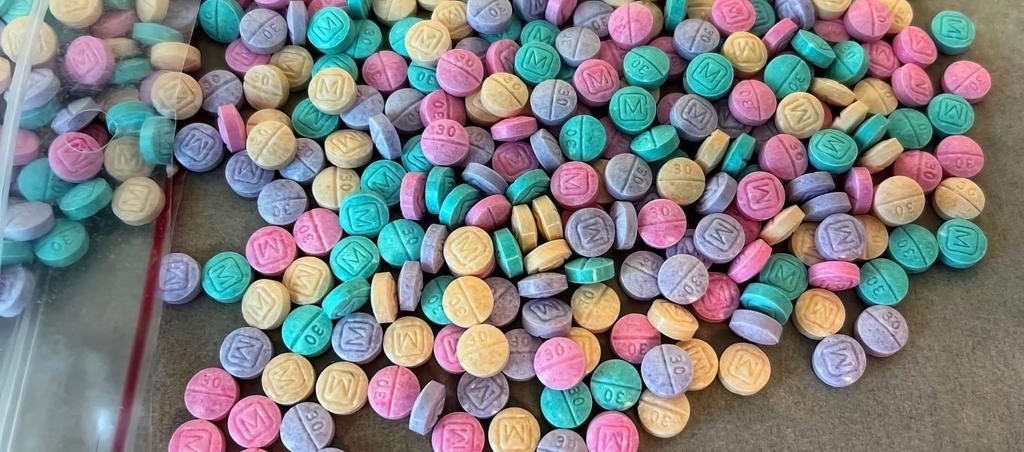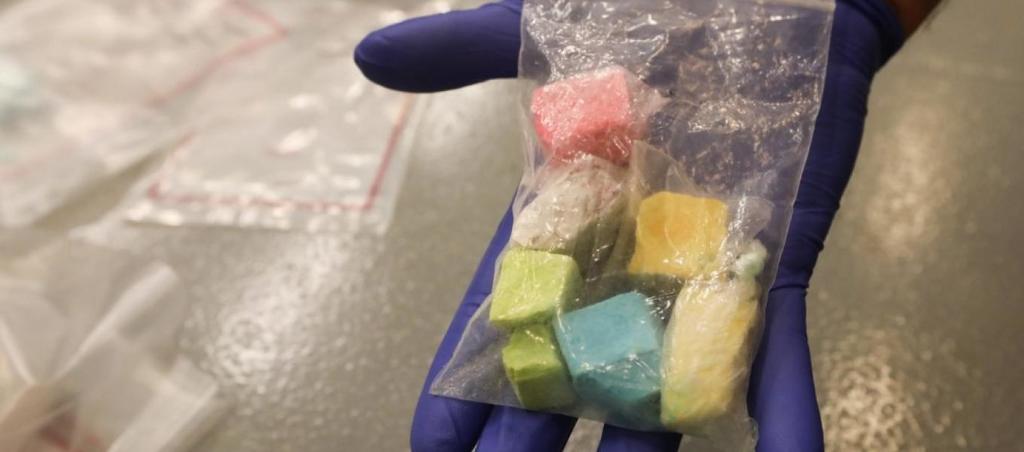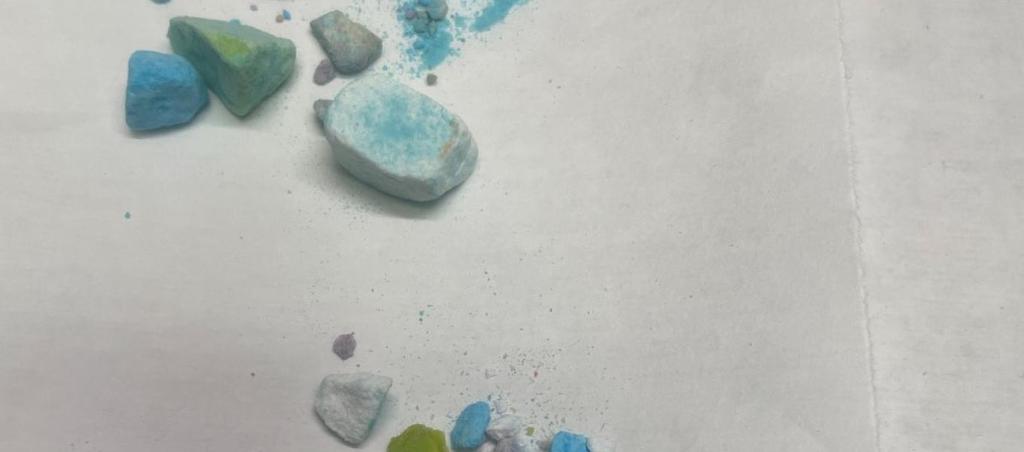 Happy Wednesday SRS Families...a few reminders as we prepare for the end of Q1 on Friday and FALL BREAK next week: Today is the last day for in-person instruction for grades 6-12. If your students haven't done so already, please make sure they have completed their iReady assessments in BOTH Math and English as well as the SAEBRS survey. If you have questions, please ask your homeroom teacher. We do not mail report cards home so if you would like a report card for your students' quarter 1 grades, please stop by either of our offices and we can print one out for you when we get back from Fall Break on October 17th. Have a wonderful week off with your families and we will see you all in Quarter 2.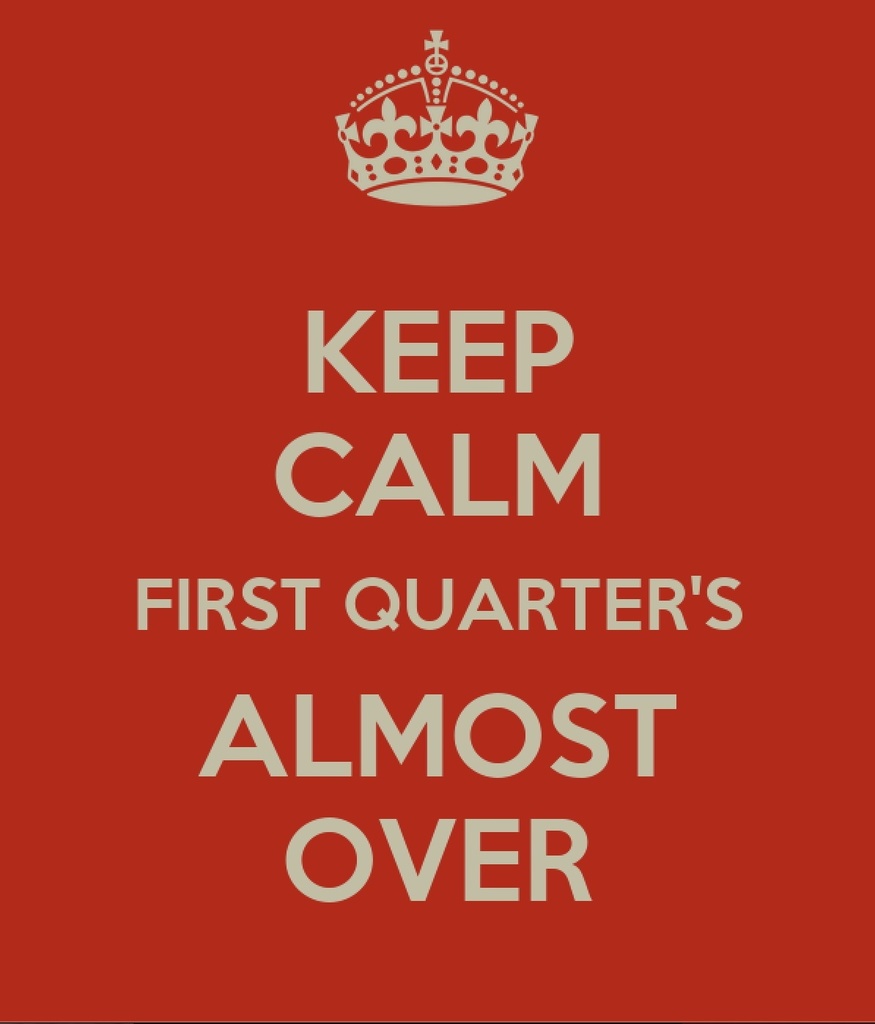 Our first School Site Council meeting will be held virtually this Thursday, October 6th from 2:00pm-3:00pm. See flyer for Zoom meeting information or call the office for more details. Hope to see you all there!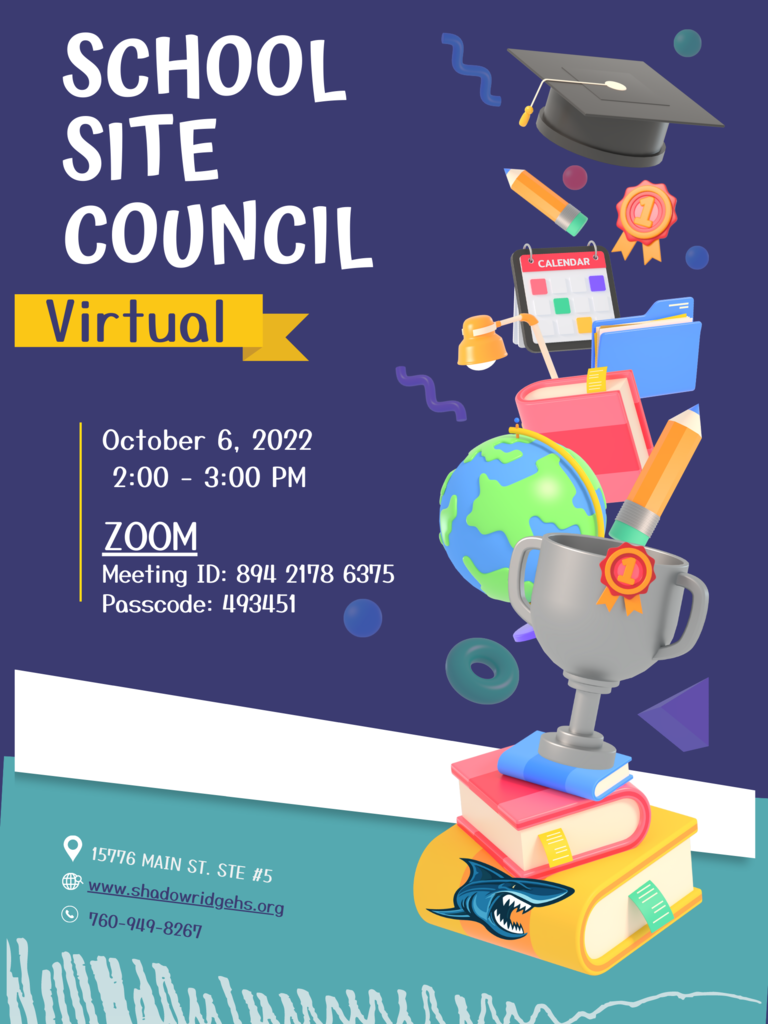 The School Site Council (SSC) is an integral part of Shadow Ridge's governance. The members of SSC annually facilitate the revision and update of the school goals, improvement strategies, and planned expenditures which are outlined in the Single Plan for Student Achievement (SPSA). The intent of the Single Plan for Student Achievement (SPSA) is to create a cycle of continuous improvement of student performance and to ensure that all students succeed in reaching state academic standards. Everyone is welcome to participate in SSC. However, only voting members are allowed to vote on action items. Please select up to 3 guardians/community members and up to 3 students to represent the voting members of SSC. Voting Form:
https://bit.ly/3RwKVny
Reminder to all our Elementary Shark Families TK-5th Grade, Parent/Teacher conferences start today. Dates September 26, 2022-September 30, 2022. To accommodate Parent/Teacher Conferences all In-Person instruction will be canceled. We look forward seeing you. Thank You
Hello Shark Families, Most of the picture ID cards came in this morning, you can pick them up this week from 8am-3pm at the Shadow Ridge Main location-15776 Main Street Ste #5 Hesperia, CA 92345. Next week 10/3-10/7 they will be at our Satellite location--7280 Oxford Ave, Hesperia, CA 92345
Hi, Elementary Shark Families this is a reminder about our Parent/Teacher conferences next week. Dates September 26, 2022-September 30, 2022. Make sure you are communicating with your student's teacher to schedule a conference. To accommodate Parent/Teacher Conferences all In-Person instruction will be canceled. We look forward to seeing you. Thank You

REMINDER...Tomorrow is the Book Launch celebrating Wings for Val: Memoir of a Young Female Pilot. Please join us for this exciting event to celebrate the release of the book that a group of Shadow Ridge students and staff co-wrote to honor a young female pilot. Students check with your teachers as some classes are offering extra credit for attending. The event starts at 5:00pm at the Oak Hills HS PAC. Refreshments will be provided so please register using the link below.
https://www.eventbrite.com/e/wings-for-val-official-book-launch-tickets-396601233967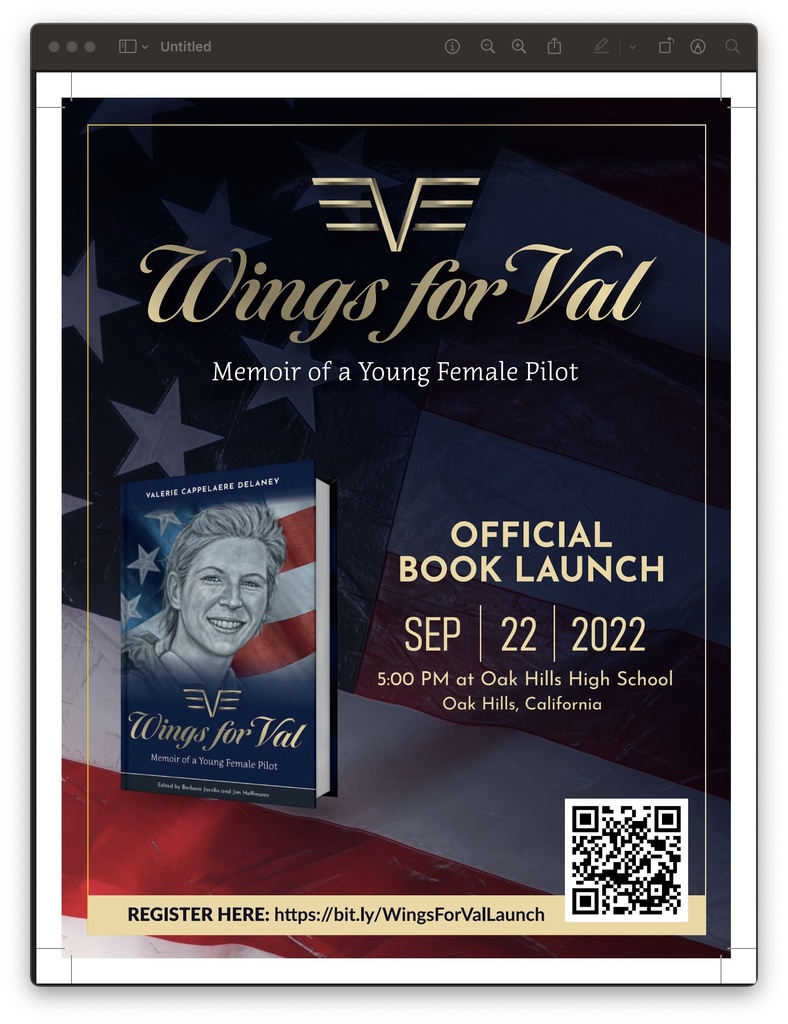 Hello class of 2023 future graduates. Now that your senior year is underway, it is time to start thinking about your post-graduation plans. Please check your emails for important information from your counselor and complete the required tasks ASAP! Thanks!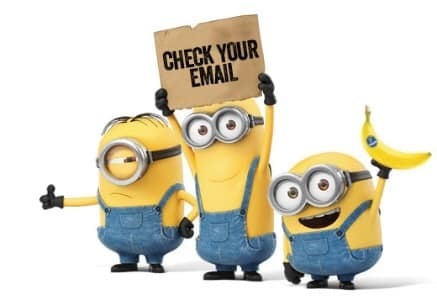 REMINDER...Picture Day is TOMORROW for all grades (TK-12) at the Shadow Ridge Main Campus (15776 Main St., Ste 5) September 21, 2022 from 9:00am -- 12:00pm. Even if you do not plan to purchase a package, it is important to have your students come in to take a picture so we can update Infinite Campus with a current picture. Every student will also be given a school ID card immediately after taking the picture. We will have a Makeup Picture Day on on October 26 from 9:00am - 12:00pm. You can access the packages here:
https://drive.google.com/file/d/1l2uFMcs0zFPPIZb3R7tnE1xmJFkZpIb6/view?usp=sharing
(You do not need an access code.) We also have these envelopes at both sites in the office.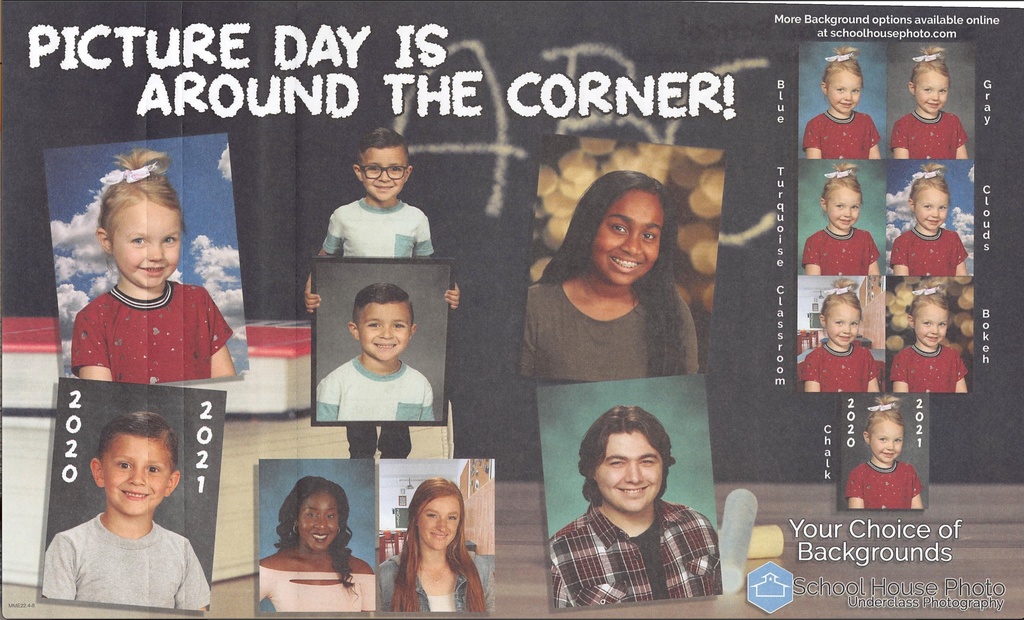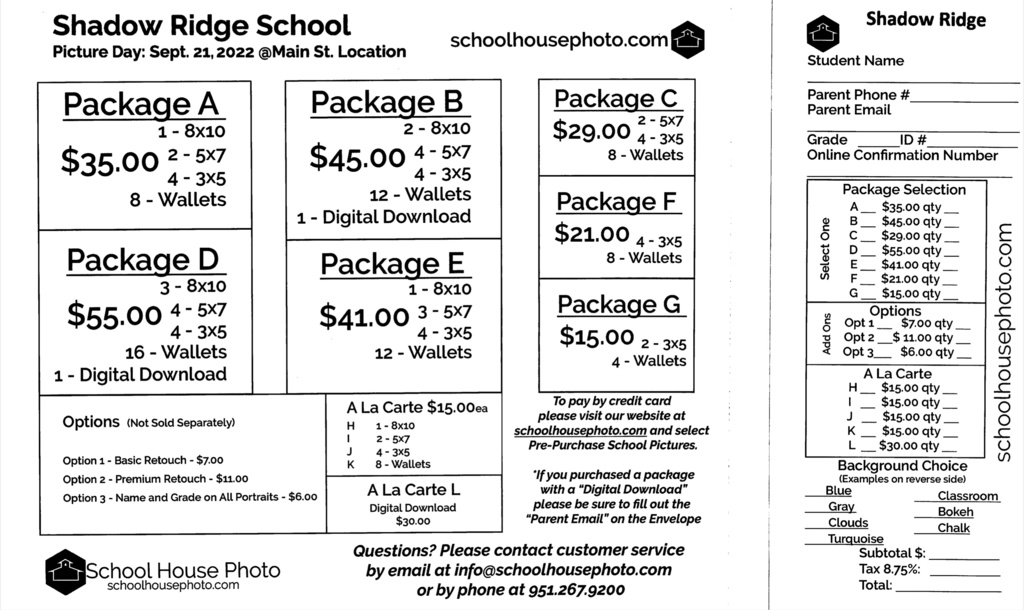 Hello Shark Families, Shadow Ridge strives to involve parents in all aspects of their student's educational pathway. Family engagement builds the capacity of the school and supports strong student connections. We are seeking parents, guardians, students, community members, and faculty to organize, plan, review, and improve programs at Shadow Ridge. If you are interested in being part of our Shark learning community, such as the School Site Council, ELAC, DLAC, PTA, etc., please fill out our interest Form
https://forms.gle/snPG7mTpexqzn8U48
Hello Shadow Ridge Families. This is a reminder about our School pictures/student IDs Date: September 21st at 9AM-12PM Location-15776 Main St.Ste#5 Please be sure to select the pre-purchase button. You will not need an access code.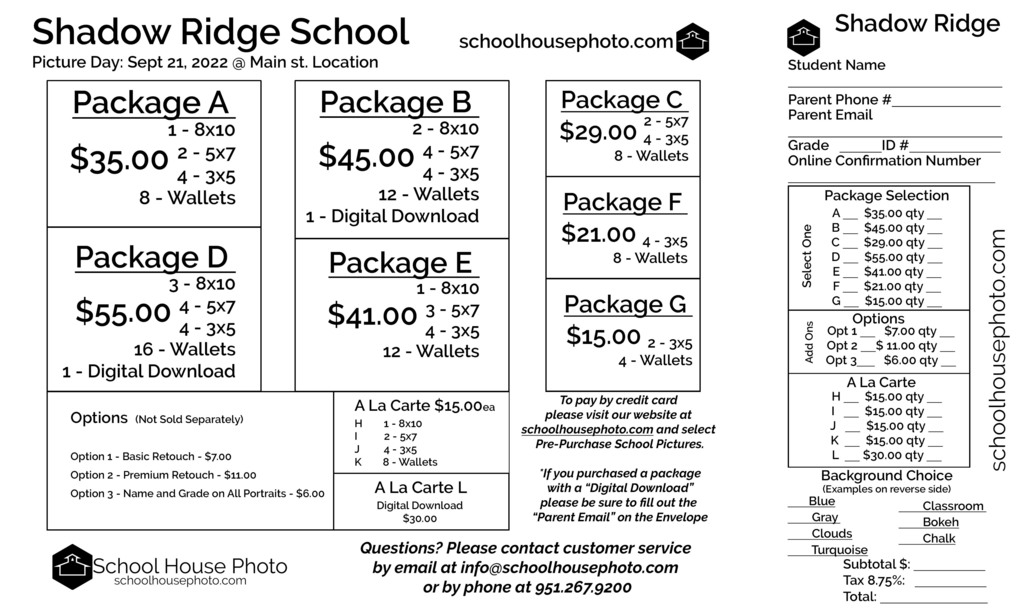 Our Biology students had the opportunity to complete a cells lab this week at Shadow Ridge. Students were asked to look at and compare four different types of cells under a microscope and document their observations on their lab sheets!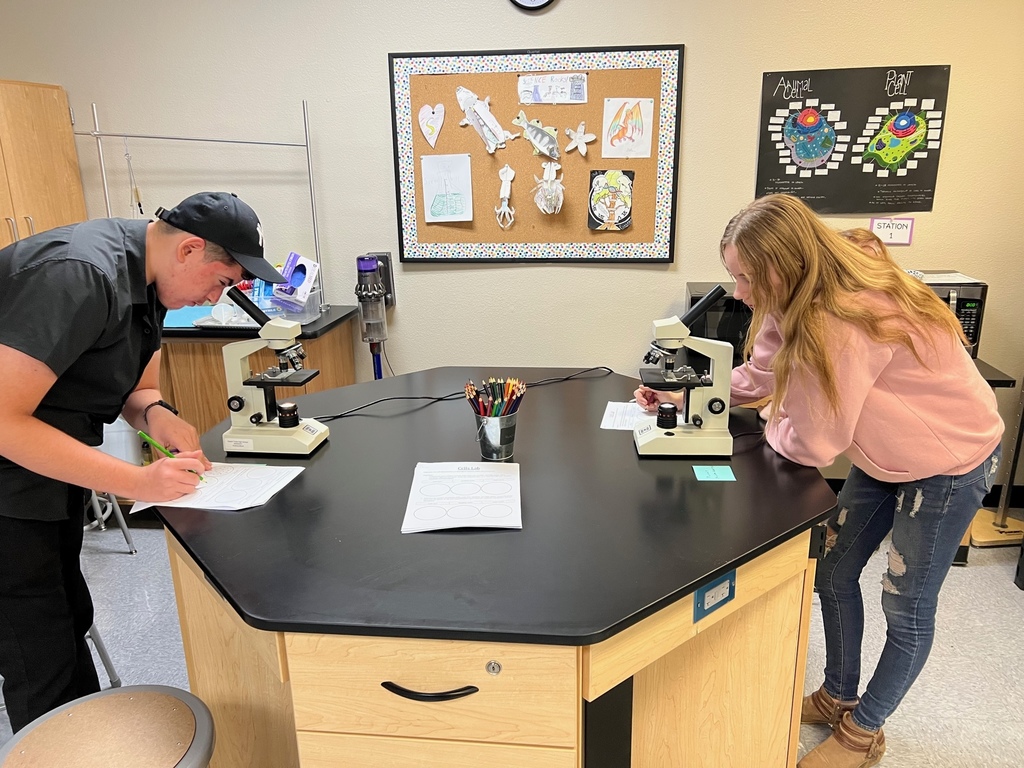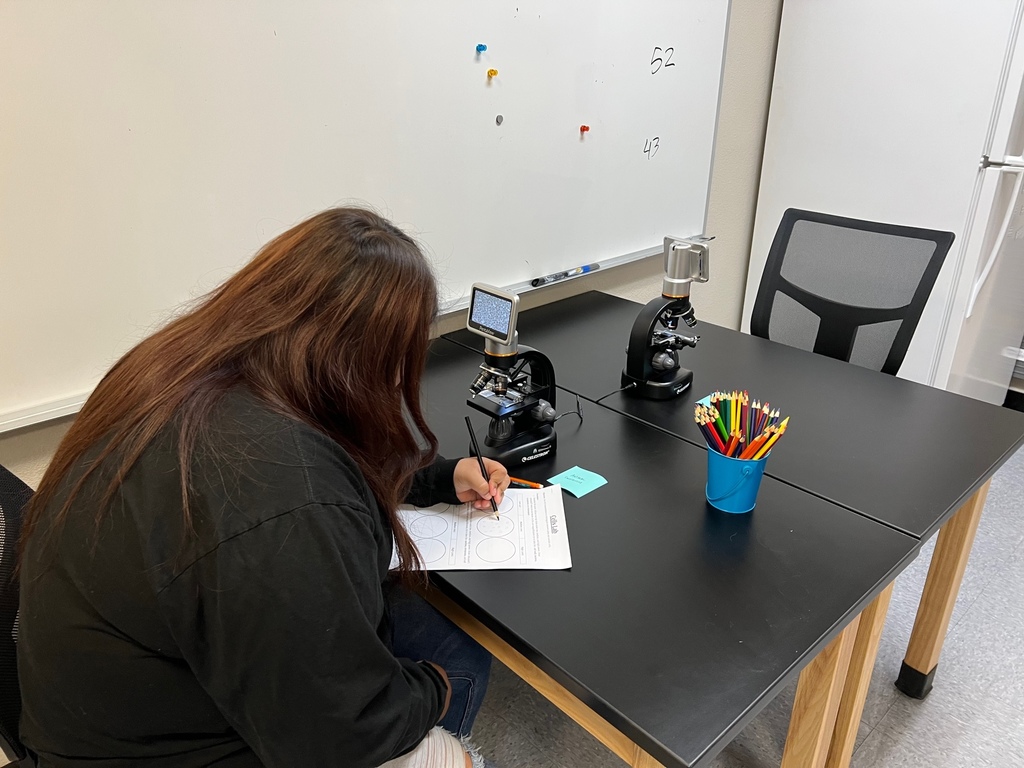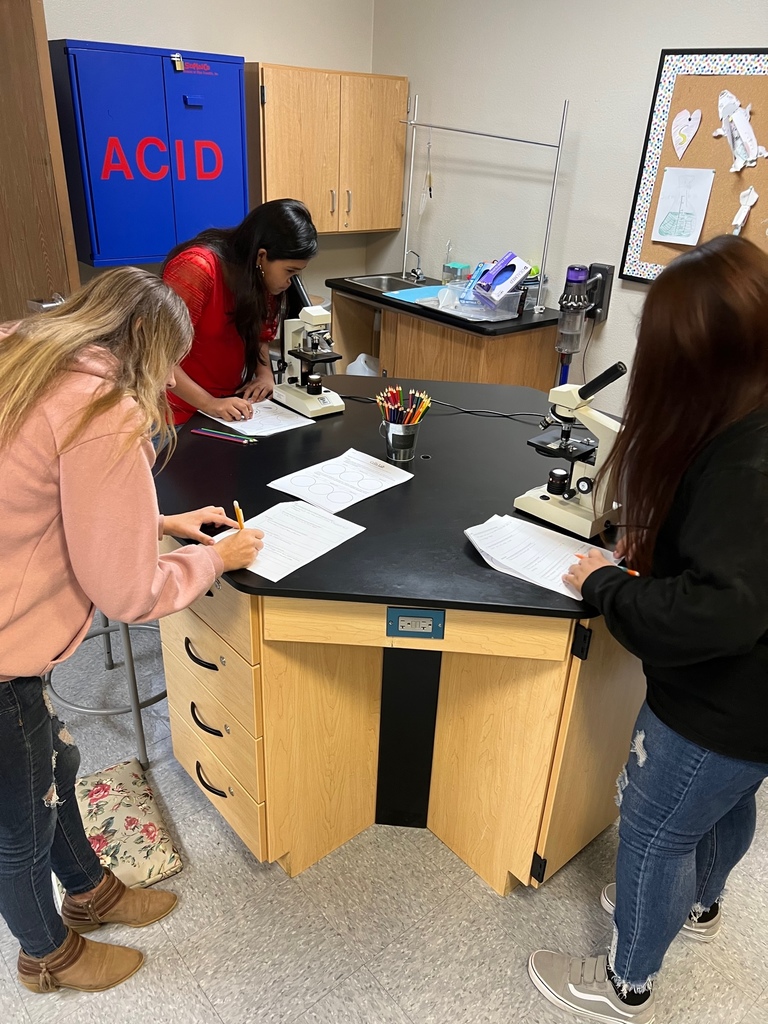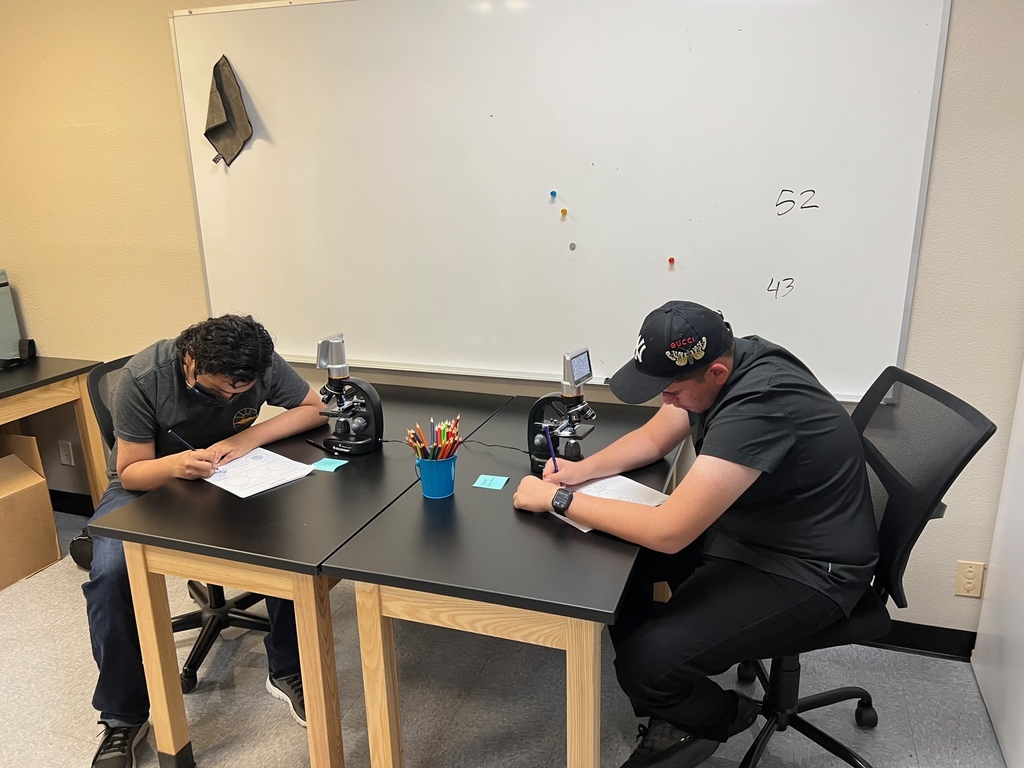 Hello Shadow Ridge Families. This is a reminder that there is NO SCHOOL on Monday, September 5 in recognition of Labor Day. Please click here:
https://youtu.be/NawWfgF7638
to watch the commercial our ASB/Leadership students created about the poster contest they are putting on. We hope you all have a restful weekend with family and friends and we will see you next Tuesday!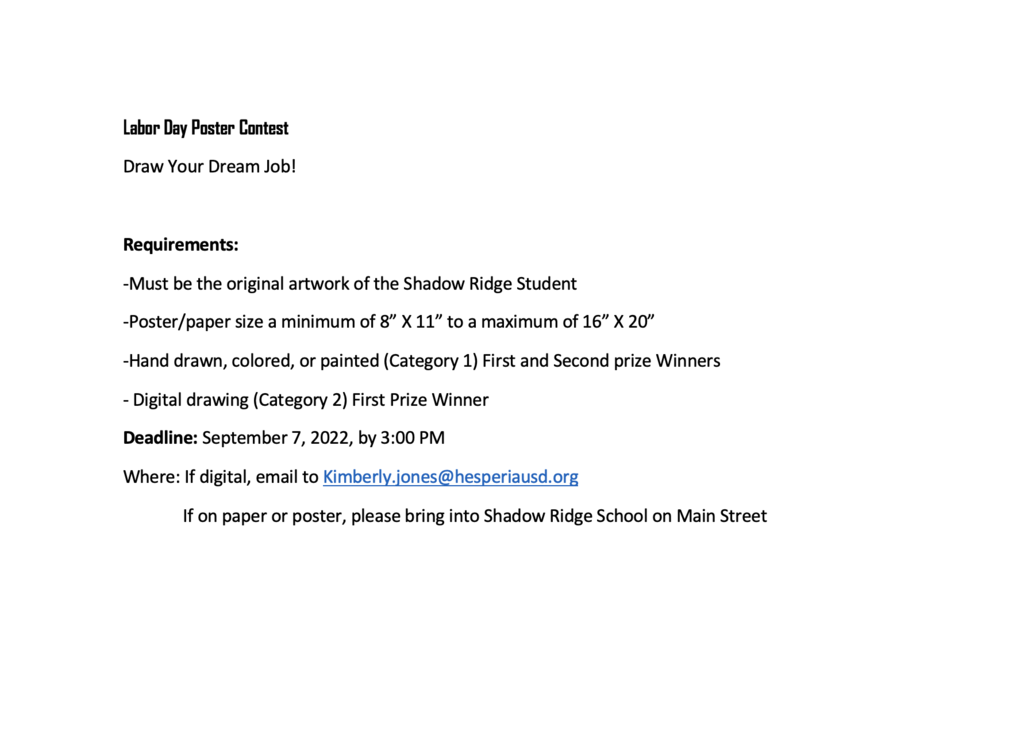 Our Shadow Ridge Zoology students get to participate in a an owl pellet dissection lab this week. Hands on learning is always fun and interesting at Shadow Ridge!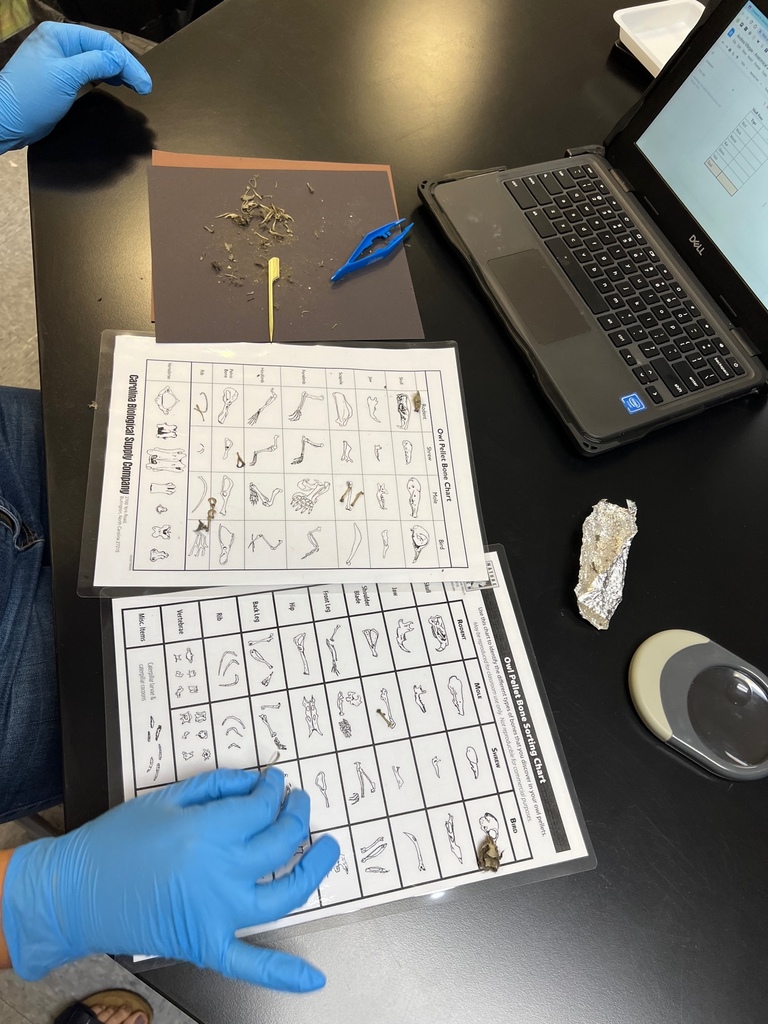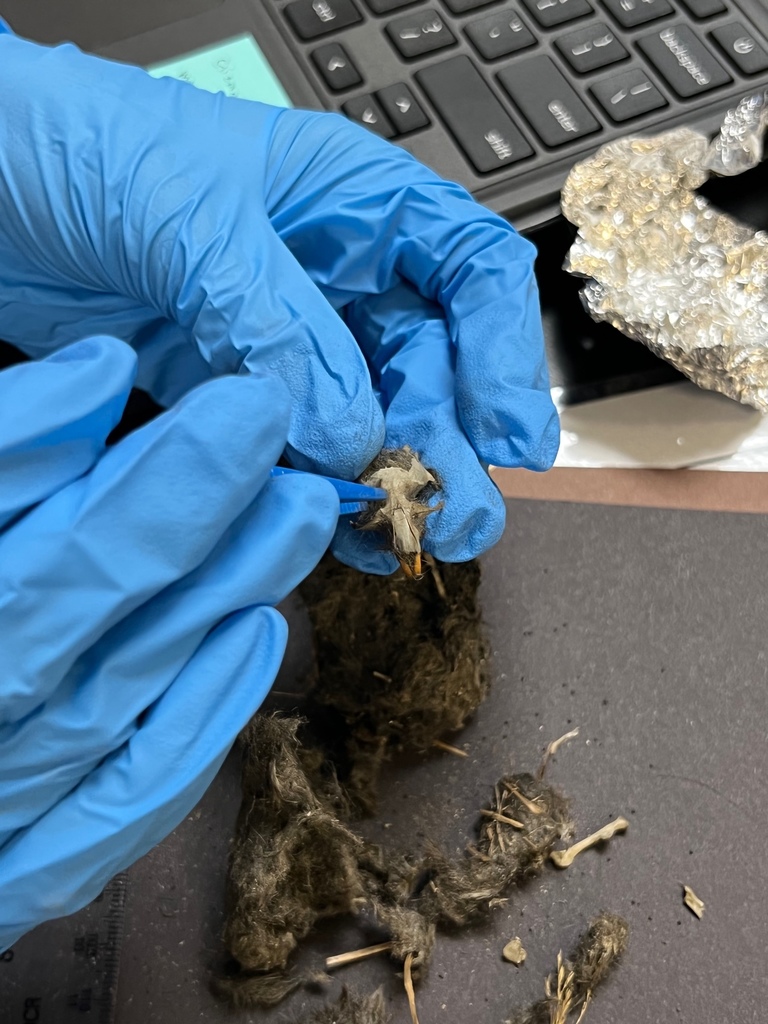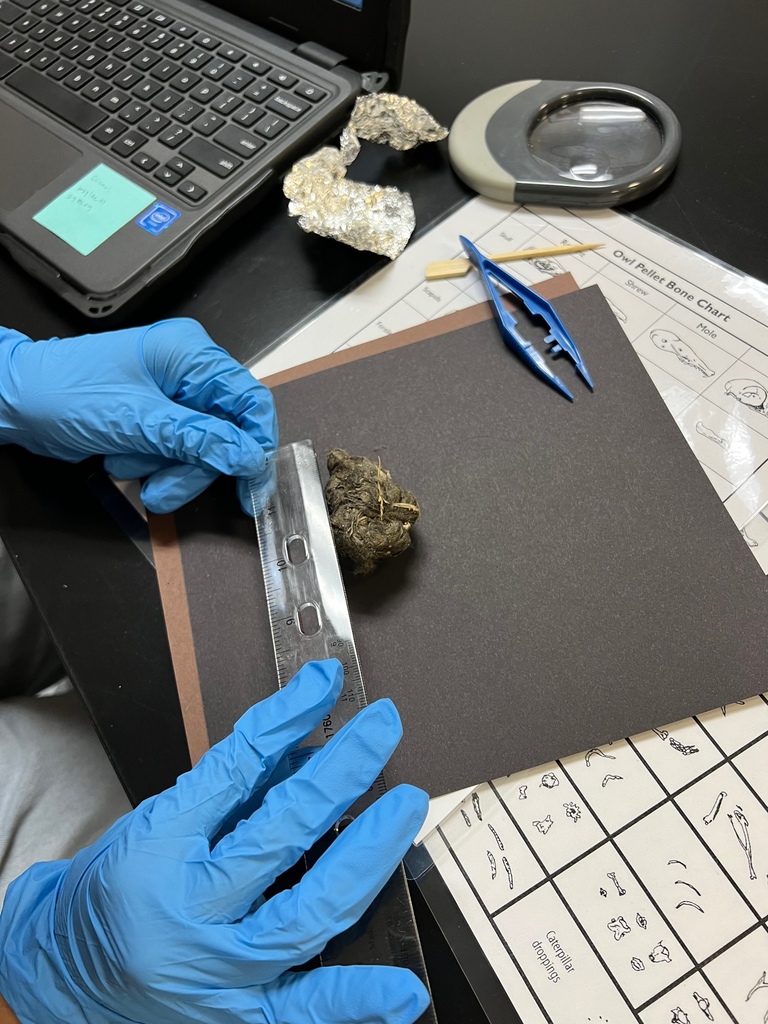 Our ASB/Leadership students started off the week filming their commercial to advertise our upcoming Labor Day poster contest and we also have students working on several podcasts this term as well!