In order to plan a successful 2022-23 school year, we ask that you please fill out this form so we can help your transition to next school year be as smooth as possible. Please fill out one form for each student you have attending Shadow Ridge School.
https://forms.gle/pBH9g8KQv3zNExop6
Reminder that summer school registration is open for all 9-12 grade students (
https://sites.google.com/hesperiausd.org/summerschool2022/home
) and it will close on March 4. Please register your student ASAP if they failed a class or would like to get ahead in History, PE, or electives. If you need help choosing classes, please set up an appointment with your counselor:
https://www.signupgenius.com/go/9040B4AA4A72EA1FC1-counseling6
. Don't forget, there is NO SCHOOL next Monday, 2/21/22, in honor of President's Day. Enjoy your long weekend and we will see you on Tuesday!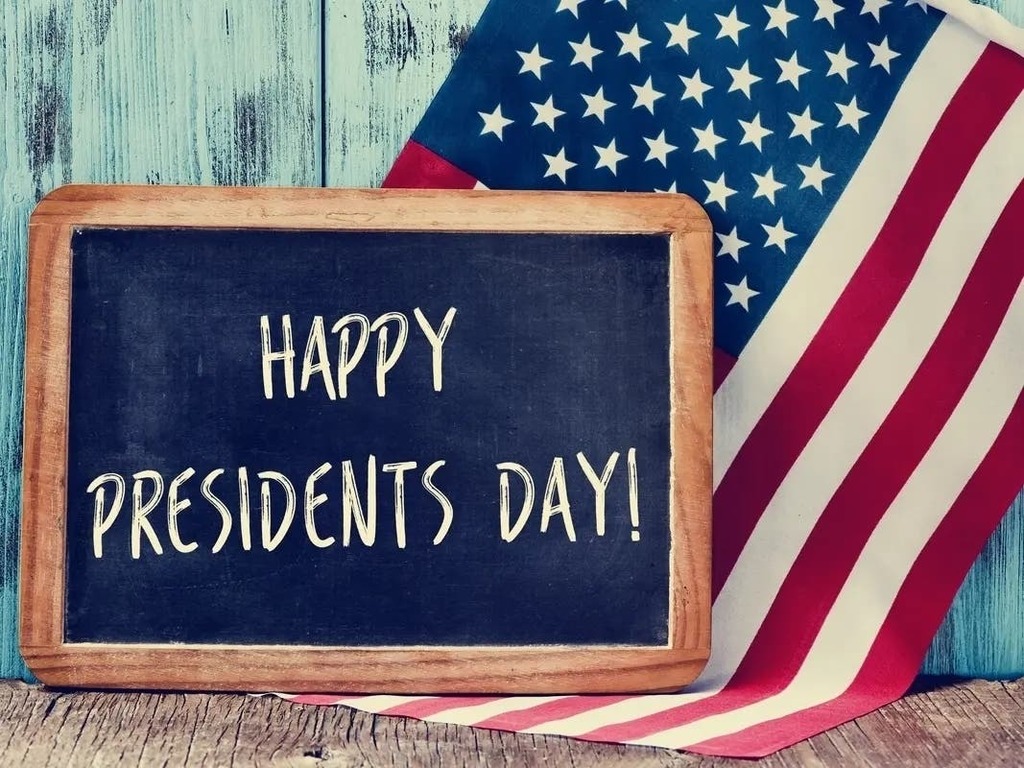 Attention graduates! Please check the Shadow Ridge Counseling Google Classroom for details about upcoming events including Senior Portraits, Prom, and more! If you have not joined Mrs. Harrie's google classroom, please add it today (code oxgrr7w). If you have any questions, please call 760-949-8267 and ask for Ms. Jannette or Mrs. Harrie. More information will be coming as dates are confirmed so stay tuned!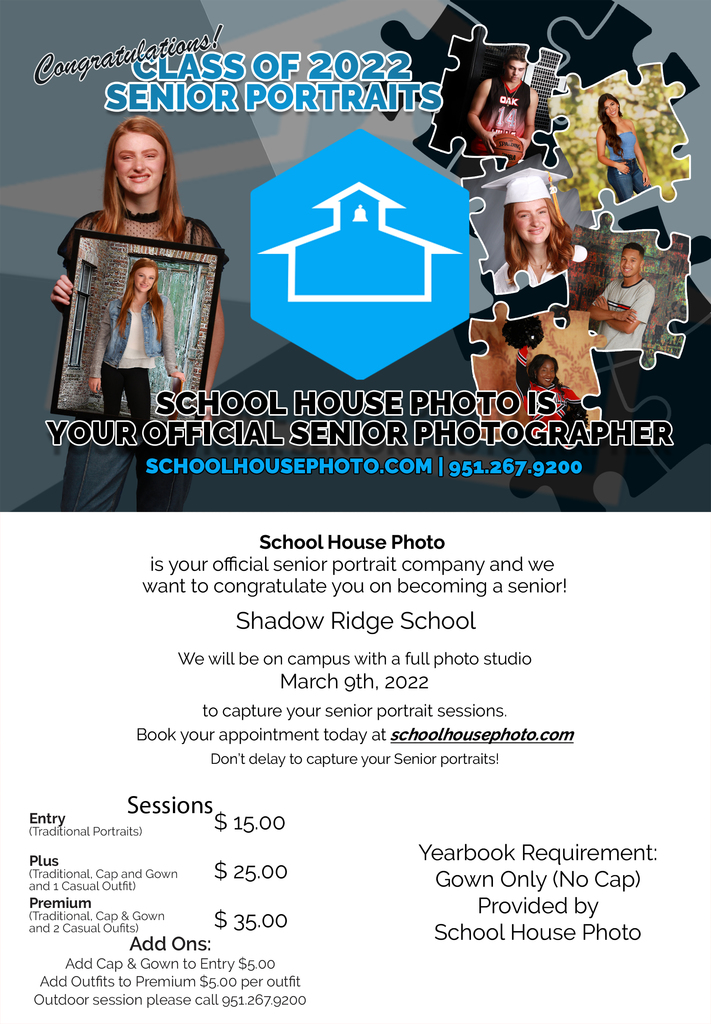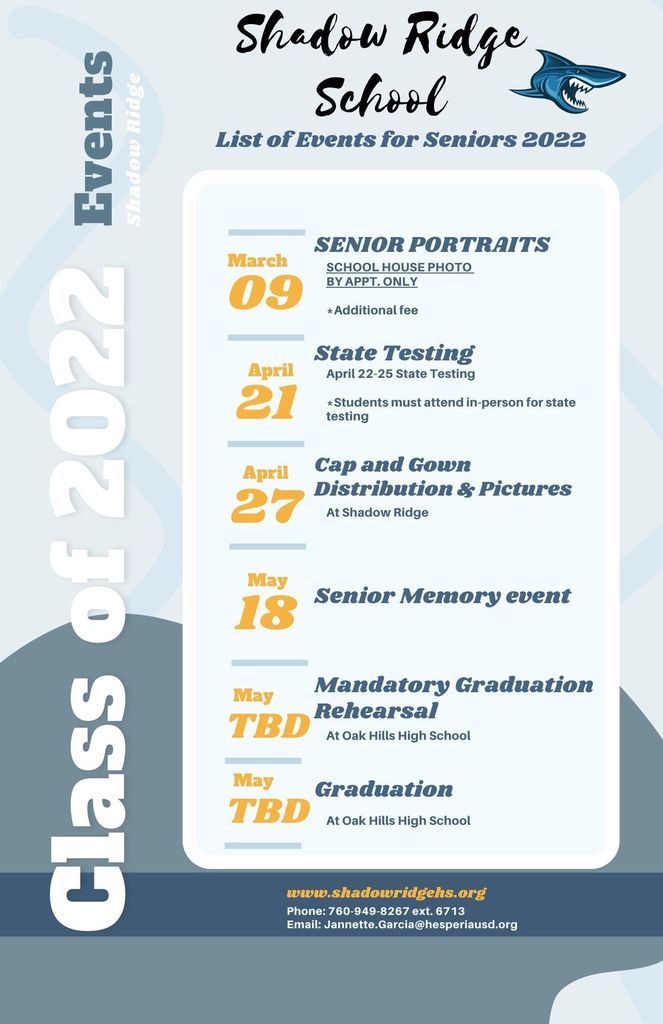 Please join us on Zoom to celebrate! Black History Month -Wednesday, February 16 @ 9:30 AM: Black History - Roots of The Civil Rights -Friday, February 18 @ 9:00 AM: Black History Trivia (Prizes!) -Wednesday, February 23 @ 11:45 AM: Guest Speaker: Granddaughter of The Madame C.J. Walker, A'Lelia May Perry Bundles *Zoom Link (
https://bit.ly/3uKoDH4
) Google Slide (
https://bit.ly/363EPbY
)

Hello Shark Families. We are excited to announce that next week is Random Acts of Kindness Week kicking off with Valentine's Day on Monday. Look for fun activities at your school site and encourage your students to participate in Random Acts of Kindness throughout the week! Also, this is a friendly reminder that there is NO SCHOOL tomorrow, February 11, in observance of Lincoln's birthday. We hope you enjoy the long weekend with your families and friends. See you all next week!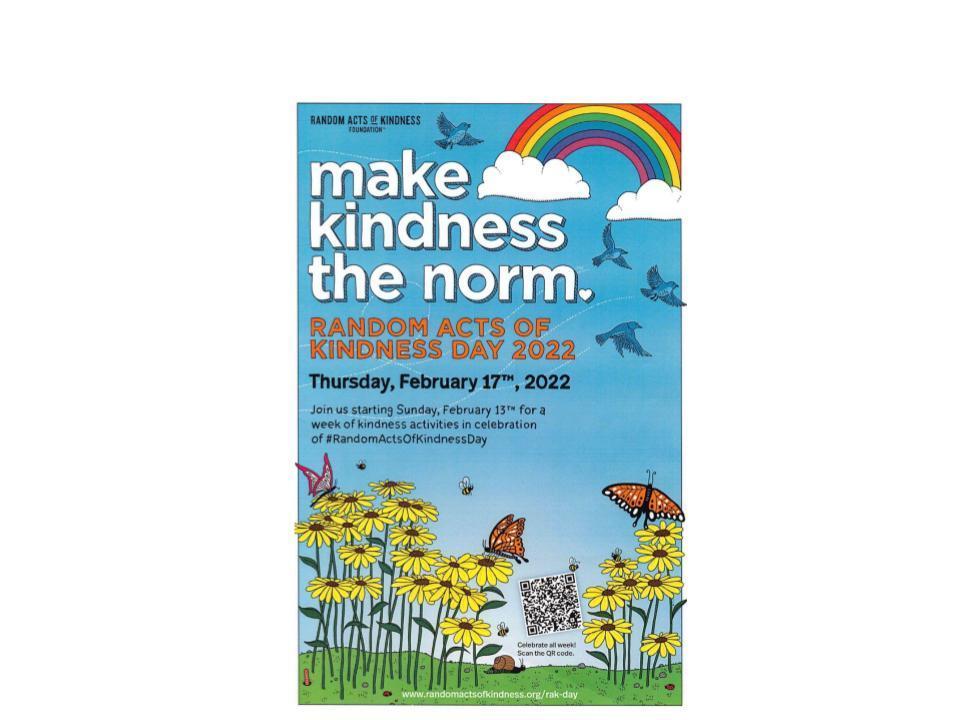 This week Shadow Ridge will begin conducting the Social-Emotional Behavioral Universal Screener. Click here for more information (
https://bit.ly/3Gl2rFF
). All students will be assigned the screener test through Google Classroom, and students will have access through the Clever portal. The Assessment should not be any longer than 15 min and is due Friday, February 4th. We greatly encouraged all students to participate!

Registration for HUSD Summer School (High School students only) will be open from January 31 at 7am and closes March 4th at 4 pm. If you failed a class that you would like to make up credits for OR you would like to get ahead, you will need to register through the link below. If you are not sure which classes you should enroll in, please make an appointment with Mrs. Harrie so you can discuss it. More information will be given soon regarding Summer School for Middle School students. If you are trying to get ahead in credits, You are only allowed to take HISTORY, ELECTIVES, OR PE CLASSES. Per HUSD Board Policy, YOU CANNOT GET AHEAD IN ENGLISH, MATH, OR SCIENCE.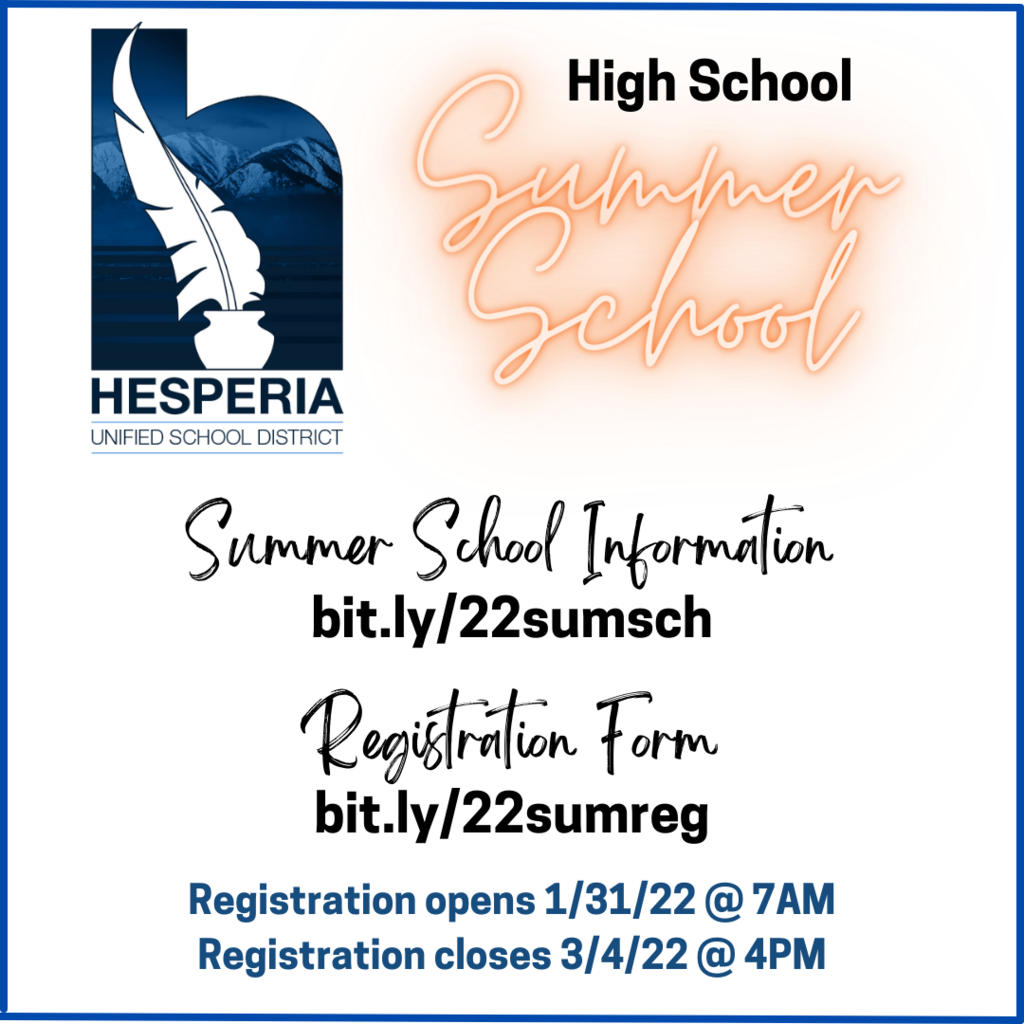 Ranchero road widening project to begin soon. Please click the link for more info:
https://5il.co/14x8y


Dear Shark Families, California has provided COVID-19 test kits for all HUSD students (1 test-kit package with two tests). Shadow Ridge's test kits will be available for parents/guardians to pick up on Main Street campus at our central Shadow Ridge location. Parents may come into the front office and pick up the test kit from 9:00 to 2:00 -- Tuesday, January 18 through Friday, January 21. Your student does not need to be present at pick up, but you will need to have your student's ID number. These test kits are optional and not mandatory. If you have any further questions, please contact the front office at 760-949-8276 ext. 6713. HUSD At-Home Test Informational Release 1/10/2022:
https://bit.ly/33kQLF

As a reminder, all school sites and the District Office will be closed on Monday, Jan. 17, 2022 in observance of Dr. Martin Luther King Jr. Day. "Intelligence plus character – that is the goal of true education." - Dr. Martin Luther King Jr.

Good morning 9-12 Parents. Happy New Year! We hope you had a healthy and safe break. This is a PBL week for our students before we start content classes on 1/10/22. During this week, students can earn additional 5 elective credits by participating in the fun "Where in the World is Carmen Sandiego?" project. Here are a few recourses: "Where in the World is Carmen Sandiego?" PBL week schedule: bit.ly/30F6caa

Hello 9-12 Students and Families, Upon return on January 3rd we will have a week-long school-wide project (Where in the World is Carman Sandiego?) Please use this link bit.ly/30F6caa or our website shadowridgehs.org to get all the details. By now all 9-12 students should have been invited into the Carmen Sandiego google classroom. Please reach out to your child's homeroom teacher if you need any additional support Regular classes will resume on January 10th.

Dear Shark Families, We would like to thank you for your support and acknowledge the amount of effort your child and you have put into Independent Study this semester. We have posted grades – they are available for you in Infinite Campus under the "Grades" tab. If you would like a copy of the official report card please reach out to the front office. We wish you all a healthy and safe break. Enjoy your time with your family! The office will be closed during Winter Break and all zoom classes will resume January 3, 2022. Happy Holidays from Shadow Ridge.

Hesperia's Jolly Parade December 17th from 4pm-7pm. If you missed Santa at one of his stops, join us at Civic Plaza Park at 7pm for photos and hot chocolate!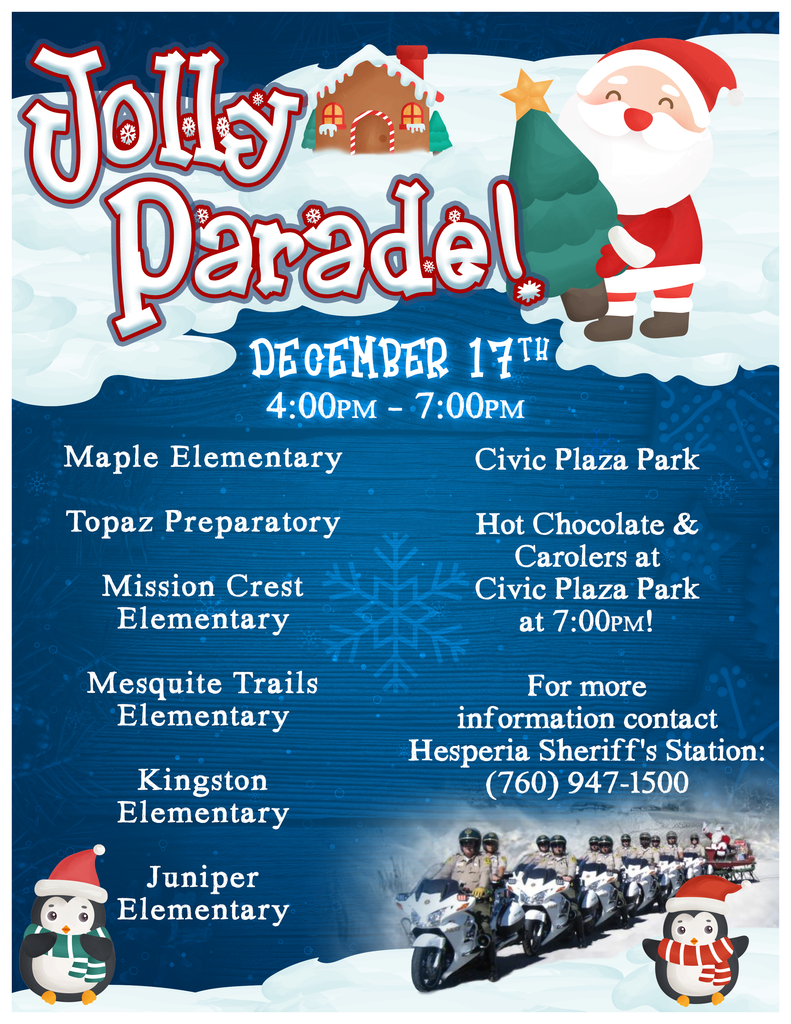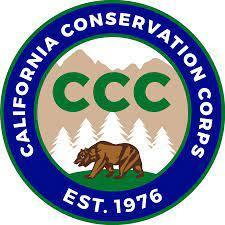 In honor of Veteran's Day, there will be no school Thursday, 11/11 or Friday, 11/12. Shadow Ridge thanks all those who have served or are currently serving. Have a restful 4-day weekend Sharks!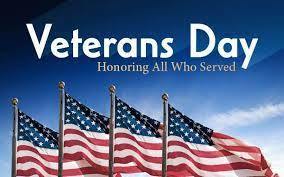 Apologies: Here is the Google Form for the November 18th field trip. Pick up a permission slip from the front office or see your supervising teacher or Mrs. Harrie.
https://forms.gle/5ckNzTof6YUPHMWdA

On Thursday, 11/18/21, we will be taking students in grades 9-12 to observe Victor Valley College EMS and Fire Academies participating in skill-related scenarios at the Regional Safety Center in Apple Valley. There are only 30 spots available and priority will be given to juniors and seniors, but, it is on a first come, first serve basis so respond to the google form below if you are interested to reserve your spot. This is an exciting day where our students get to see first-hand all of the incredible opportunities Victor Valley College Safety Center has to offer. You may find a career to pursue that you didn't even know existed! A sack lunch will be provided. Email Mrs. Harrie if you have any questions.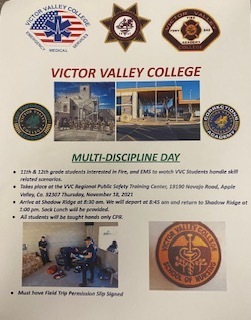 Hello, Shadow Ridge Students Grades 9-12, In honor of Veteran's Day, you are cordially invited this Wednesday at 11 AM for a special presentation. Doreen Cappelaere will briefly discuss her daughter, Valerie Cappelaere Delaney, a US Navy pilot who died during a training mission. (See information about Valerie here: WingsForVal.org) This will happen this Wednesday, November 10 at 11:00 AM. The History and English teachers will be giving this as a required assignment and/or extra credit.
https://hesperiausd-org.zoom.us/j/88227166202
(Passcode: 473188)